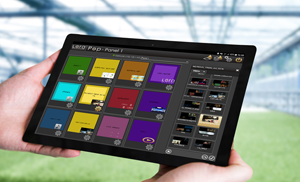 LORA PopCast has been designed for you to carry it easily if you need.
Plug in and it's ready! You have nothing to reconfigure, your production tools are ready-to-use.
No WiFi? LORA PopCast integrates a WiFi access point to directly connect your tablet and let you access all your features.